Wow, lovely
I'm just a lover, and artist and a little crazy person. I'm from argentina, i love The cure, P3, KH, Pokemon games, CLAMP, Kaori Yuki, Ai Yazawa, Sound Horizon, Disney Olds films, Atlantica Online and a lot of stuff...
If you like to know something about me ask, i don't bite..... that hard
≧ω≦
<3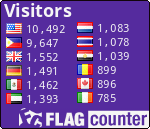 Found it 8D

<heart stopped>
watanuki why you look so good?? <3
(Fuente: daclampfeels)
actegratuit - Doctor Kobra

Ich bin von Kopf bis Fuß

Auf Liebe eingestellt,

Denn das ist meine Welt.

Und sonst gar nichts.

Das ist, was soll ich machen,

Meine Natur,

Ich kann halt lieben nur

Und sonst gar nichts.
(vía sekoshi)
i must have this.
(Fuente: persephonewinters, vía loveorsimilar)
spiderman vs batman [x]

Don't listen to your parents, kids. This is what happens when you stay out late…and it's awesome. 
(vía wild-chalice)
(Fuente: krizu, vía loodge-deactivated20120925)
Day 23 - Anime you think had the best, or most intriguing art:
xxxHOLiC. Clamp has always had the best art in my opinion.
(Fuente: iscariot-youflew, vía hellyeahhoritsuba)
(Fuente: aomiki, vía rollingbarrel)